Dr. Foster Foundation Publications | Research & Scholarships
Books
The Man Behind the Baton
$19.95 (+S&H)

The Man Behind the Baton provides an in-depth look at the life and times of the Maestro, the Law, and the Legend.TM Dr. William Patrick Foster: a man who overcame adversity, a man who worked exceptionally hard, a man who created a legacy. Dr. Foster's ties to Florida A&M University (FAMU) and the world he lived in are forever present because of his commitment to excellence in making the world-renowned FAMU Marching "100" Band a sound to remember. Dr. Foster is the Man Behind the Baton.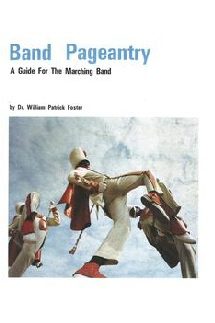 Band Pageantry: A Guide for the Marching Band
$100.00 (+S&H)
Band Pageantry is an elaborate and spectacular performance executed by a marching band and designed for the entertainment of the public during pre-game, half-time, and post-game periods of football games. This book attempts to establish a guide through which the educational and cultural values in band pageantry may be realized. The reader possesses a working familiarity with the organization of the marching band, together with the knowledge of participation skills.
For more information and to purchase, click on the "contact us" link.
March Brilliante - Dr. W.P. Foster